Halifax Minor Baseball Adult League
Halifax Minor Baseball Adult League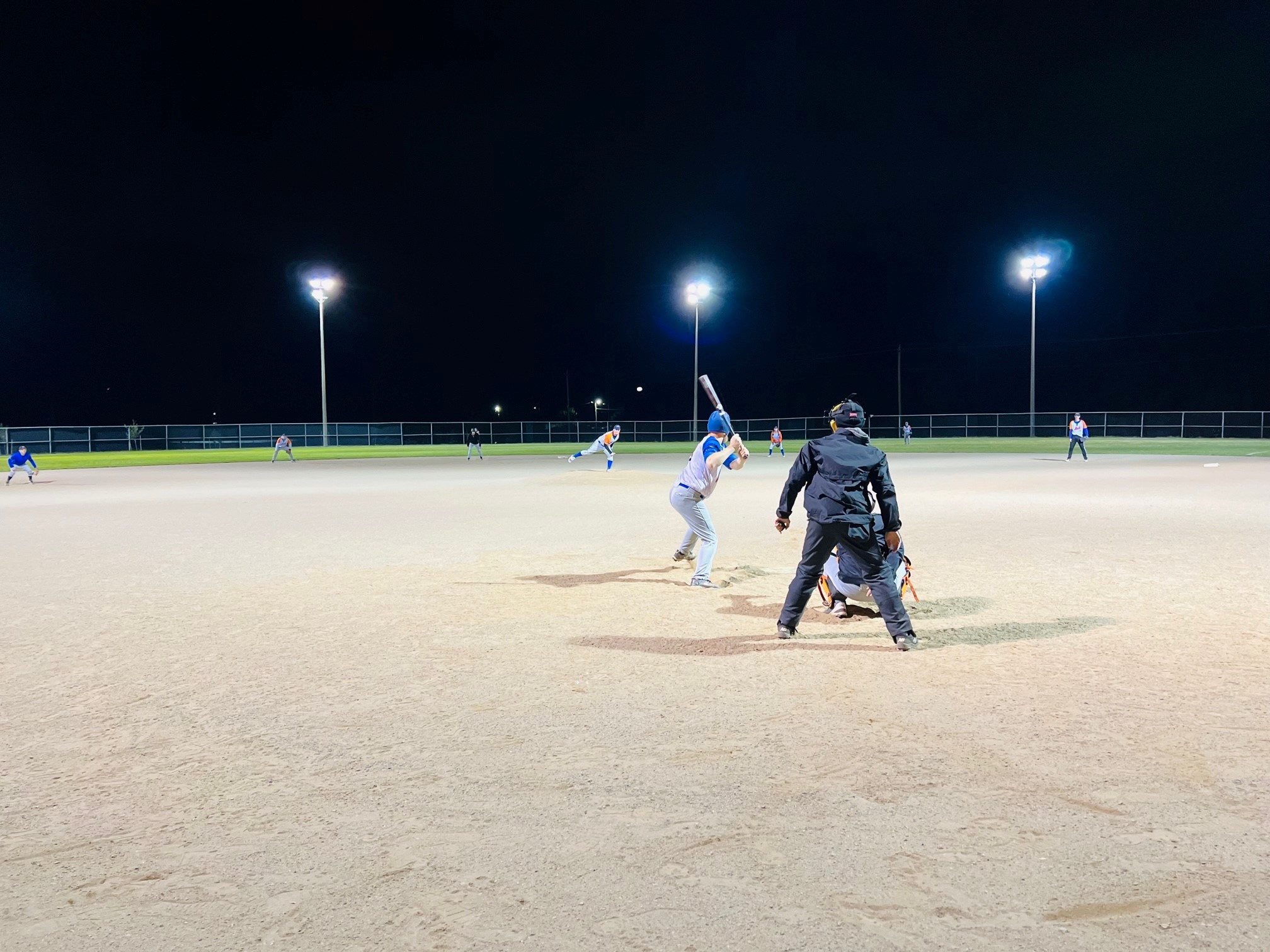 The HMB Adult League began in 2019 as a number of parents and coaches from Halifax Minor Baseball decided it would be fun to try pitching, hitting, and fielding themselves for a change, instead of letting the kids have all the fun.
2023 will be our fifth year of serious-but-basically-just-fun baseball! We have two teams, Orange and Blue, who play each other every Friday night at Graves Oakley Ballfield in Spryfield. We also sometimes play against a Korean-Canadian team, the Tigers, and we have usually entered the 45-and-over Monarchs Tournament, which draws teams from across the province.
The HMB Adult League is always eager to sign new prospects, whether you have a lot of baseball experience or very little; there is an age restriction of 35+ and the only criterion (a loose one) is that the player have some connection to HMB. If you are interested in joining, please email the Vice President / Director of Competitive 15U/18U/22U of Halifax Minor Baseball, Kevin Conrad (kevin@halifaxminorbaseball.com).
Jerseys are made by Jen Donaldson, HMB Adult League Player, owner of Coach Envy.