Welcome to the Halifax Minor Baseball Little Slugger Program!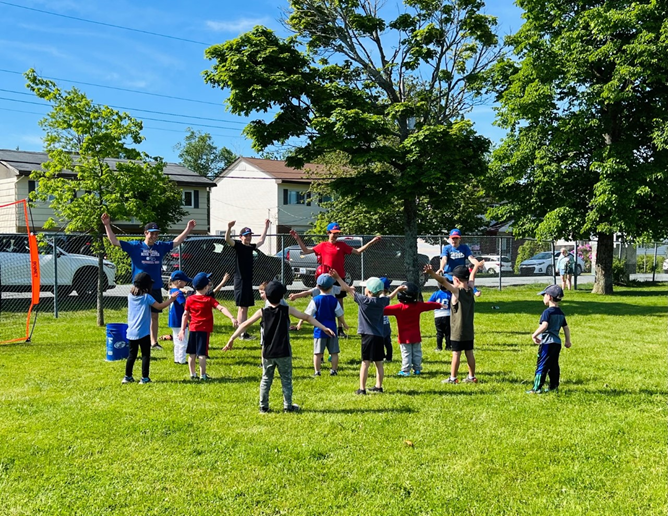 The Little Sluggers program is designed to teach children, ages 4 and 5, the basic fundamentals of baseball! Your child will practice batting, throwing and catching in a station environment that is designed to not only teach them about baseball but to have fun while doing it! Players will rotate between stations which will give them all a chance learn the skill and practice in all areas. Parents are encouraged to stay and watch their child, the field is filled with lots of smiling faces!
Little Sluggers is usually held in June for four 90 minute sessions, depending on field availability. You will see our older Halifax Minor Baseball players volunteering to help coach these Little Sluggers!
Registration will open in May! Details and cost will be announced at that time. Registration will be available in our 2023 Registration menu!